JUNE 12, 2018, 5:30 pm
Summit Artspace
140 E. Market St., Akron, Ohio 44308
Your reservation has been completed. Thank you so much!
Please check out the links below to find out more about our event, submit nominations and get ready for the uniquely fabulous Out-of-the-Box Auction. Check back to see the boxes later in May.
Bringing Art to Life: The Story of the Arts Alive Awards
Become a Sponsor or Contributor
Nominate an Artist, Educator or Arts Advocate
Click on the following to go to an online nomination form.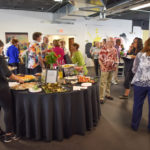 Arts Alive Award
Summit Artspace Champion
Lifetime Achievement
Outstanding Artist in Dance
Outstanding Artist in Music
Outstanding Artist in Theatre
Outstanding Artist in Visual Arts
Emerging Artist
Arts Educator
Collaborative Project
Community Outreach

Diversity in the Arts
Patron
Corporate Leader
Rising Leader
Arts Volunteer
Artist Call to Donate a Box for the Out-of-the-Box Auction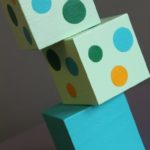 What is the Out-of-the-Box Auction?
Photos by Shane Wynn and Amie Cajka