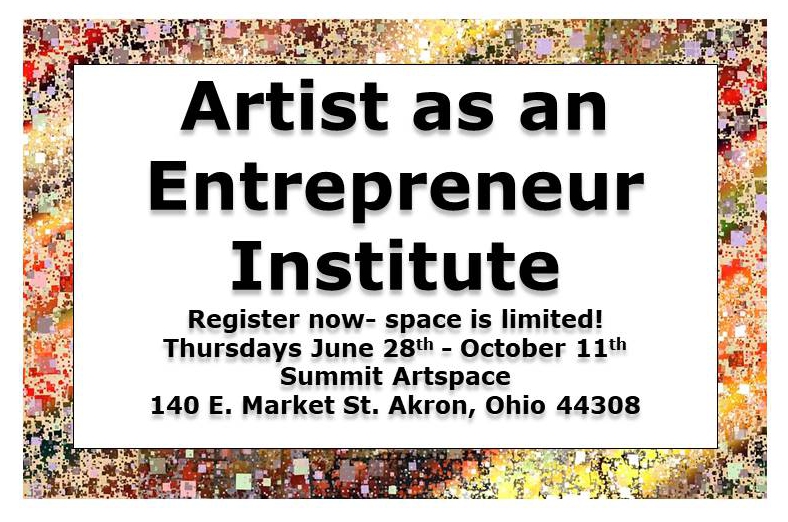 Artist as an Entrepreneur Institute
Tuesdays, June 28 – October 4, 2018
6:30 – 9:30 pm
Summit Artspace on East Market
140 E. Market St., Akron
Summit Artspace Offers The Artist as an Entrepreneur Institute
Summit Artspace, in partnership with the Community Partnership for Arts and Culture, is once again presenting the popular Artist as Entrepreneur Institute (AEI). AEI is open to individuals who are interested in or are already becoming entrepreneurs in the creative arts, including but not limited to visual art, music, theater, dance, and writing.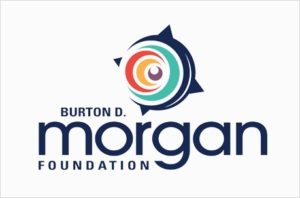 Participants will receive foundational business knowledge and hands-on training as part of the curriculum. Individuals will also have the opportunity to meet with and learn from successful creative entrepreneurs in Akron and the surrounding area. In addition to the class curriculum, participants will enjoy the benefits of a supportive peer group and the exchange of unique perspectives on artists' entrepreneurship.
Registration is open now through Thursday, June 28th. Classes will meet weekly on Thursdays beginning on June 28th from 6:30-9:30pm at Summit Artspace, 140 E. Market St, Akron, OH 44308. The cost is $125 for the 16-week session, and includes all materials and off-site events.
AEI is presented through the support of the Burton D. Morgan Foundation.
Please email carolyn@summitartspace.org with any questions.
SCHEDULE
JUNE 28
Understanding Your Current State
JULY 12
Writing a Business Plan
JULY 19
Writing a Business Plan: Executive Summary, Business Description
JULY 26
Open Workshop
AUGUST 2
Writing a Business Plan: Business Description, Design & Development
AUGUST 9
Writing a Business Plan: Market Strategies
AUGUST 16
Open Workshop
AUGUST 23
Writing a Business Plan: Market Strategies
AUGUST 30
Writing a Business Plan: Financial Factors
SEPTEMBER 6
Open Workshop
SEPTEMBER 13
Writing a Business Plan: Financial Factors & Protecting Yourself
SEPTEMBER 20
Writing a Business Plan: Putting it All Together
SEPTEMBER 27
Open Workshop
OCTOBER 4
Final Work Session
Presentation of Business Plans