Summit Artspace on East Market offers several spaces for meetings and events for a variety of purposes. The Second Floor Event Space offers 2,980 square feet of multipurpose space available for a wide variety of uses, including, but not limited to:
Auditions, rehearsals and performances
Art installations or exhibits
Meetings, lectures, workshops and classes
Readers theater
Concerts and recitals
Poetry readings
Film/video production
Film screenings
Improvisational comedy
Receptions
Event spaces are easily accessible for delivery and set up. Free parking and Wi-Fi is available.
Smaller event spaces and meeting rooms are also available.
Please note that out of consideration for office tenants, some uses of the space may be restricted during regular business hours. To schedule a site visit or for information about our event spaces, contact Kamelia Fisher, Executive Director, at 330-376-8480 or via email kamelia@summitartspace.org.
** Please Note: Our facilities are not available for weddings, wedding receptions, birthday celebrations or other family events.
Third Floor Event Space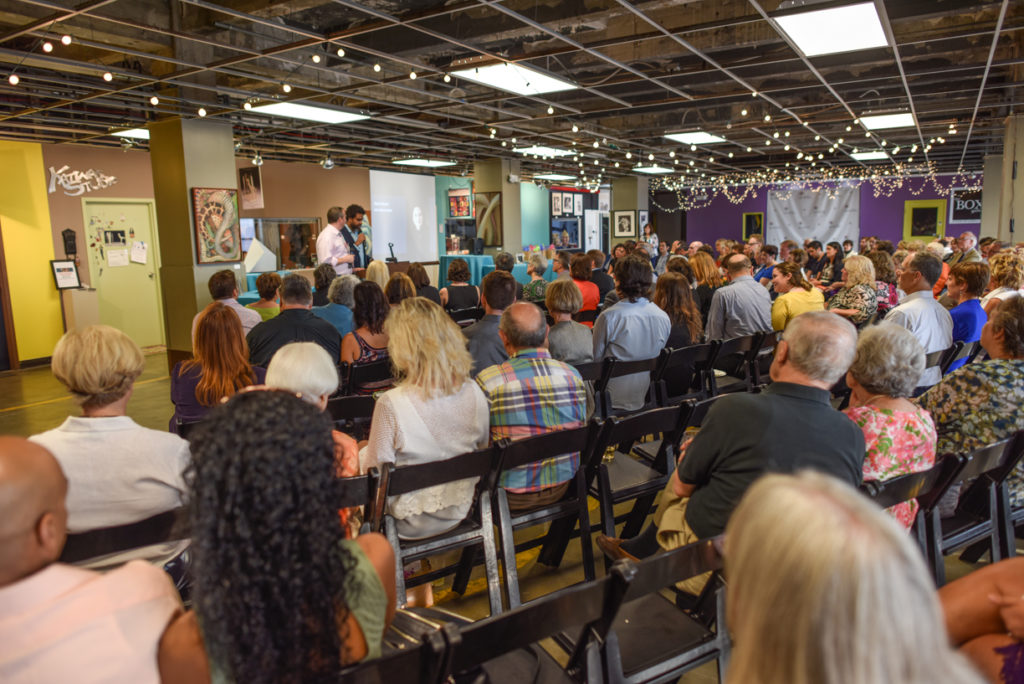 Second Floor Event Space

Map
Mapquest Driving Directions Click here.
SUMMIT ARTSPACE IS SUPPORTED BY: