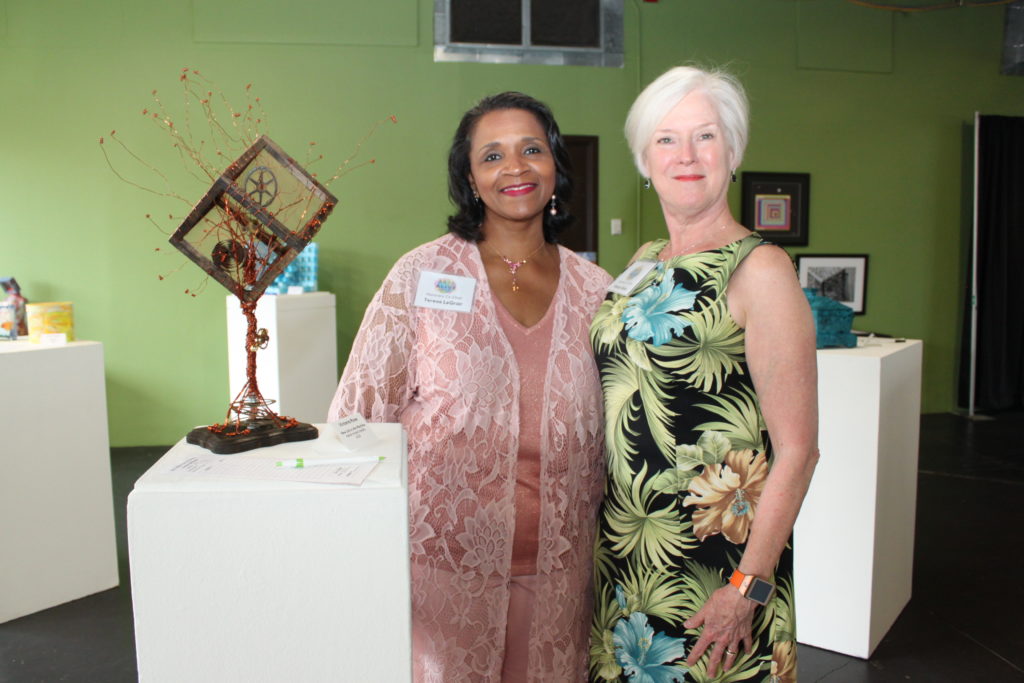 Honorary Co-chairs Teresa LeGrair of the Akron Community Foundation and Wendy Bolas of Leadership Akron
Arts Alive was created in 2001 to recognize the gifted artists, art educators and change-making advocates with an inspiring celebration of achievement. The biennial event has become an anticipated gathering of artists and art lovers to honor those who shape and color the vibrant arts and culture community in the Greater Akron area and the counties that surround it.
The community nomination process has always been a part of the event and you'll see many familiar names of artists, dancers, musicians, leaders and advocates who have sustained excellence in their fields and gone on to represent our are on the world stage. Click here for the list of past winners. Come and find out more about the previous honorees and their impact across the years and across communities!
We're back with the 2018 edition of Arts Alive and new awards that reflect what Summit Artspace sees advancing in the local art community as well as the incredible commitment of many arts advocates to open up the arts to move voices.
And it wouldn't be the same without the quirky and wonderful Out-of-the-Box Auction, started by artist Joan Colbert, who still has a studio in Summit Artspace, for the first Arts Alive as way to build community and funding support for Summit Artspace, a unique arts center for the area.
We are pleased to announce this year's Co-Chairs, Theresa LeGrair and Wendy Bolas. Join them for the creative ceremony on June 12, alive with music, entertainment and art on the three floors of the extraordinary and historic Summit Artspace building. There will be something to amaze around every corner! Including an artfully-planned menu of appetizers and beverages.
In the run-up to the ceremony, the community—all of us—have the chance to see favorite local artists nominated in the areas of visual art, dance, music, theatre and teaching, in addition to community members who work on behalf of the arts. As we are inspired by their work, they see their impact and continue their pursuit of excellence and creativity. Take some time and nominate an artists, art teacher, arts leader that you know and admire. The nomination process is online here.
Thank you to our
2018 ARTS ALIVE AWARDS AND FUNDRAISER SPONSORS
Behind the Scenes Sponsor
Ann and David Brennan
Red Carpet Sponsors
Akron Community Foundation
OMNOVA Solutions
Entertainment Sponsor
Audio-Technica US
Media Sponsor
Dot Org Solutions
Award Sponsors
The University of Akron
Huntington Bank
Food and Beverage Sponsors
County Executive Ilene Shapiro
Brio Solutions
Registration Sponsor
Zuckerman Consulting Solutions
Event Sponsors
PCR Business Systems
Bruce Ford
Roger Read
Special Thanks to our In-Kind Sponsors
The Devil Strip
Central Graphics
Robert J. Events and Catering