WHEN ART JOINS FURNITURE
EXHIBIT AND SALE
Presented by Rosemary Hamed
May 25-26, 2018
June 1-2, 2018
Transition Gallery
Summit Artspace on East Market
140 E. Market St., Akron
Free and open to the public.
Rosemary Hamed, known in the area for her previous oriental rug business, has created a furniture line featuring Don Drumm's art, which she will exhibit and sell at Summit Artspace on East Market for two upcoming weekends, May 25-26 and June 1-2.
Don Drumm metal work pieces are integrated into the surfaces and design of Hamed's contemporary coffee tables, end tables, credenzas and other furniture produced by Scott Thomas Furniture, an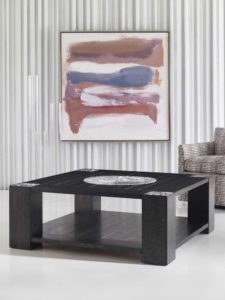 internationally-recognized furniture company headquartered in Akron.
Hamed, who is the company founder and president, is calling her exhibit, When Art Joins Furniture. The exhibit will be in the Transition Gallery.
Hours are May 25, 5-8 p.m.; May 26, 12-5 p.m.; June 1, 12-7 p.m.; and June 2, 12-9 p.m., which is also Artwalk in downtown Akron. Summit Artspace on East Market is located at 140 E. Market St., Akron. There is no admission charge.
Hamed said she has followed Drumm's career since he first started his business. She calls him the "best aluminum art medalist in the world."
"I believe his work will be highly valued and will be with us through the decades if not centuries. I consider it such a privilege to incorporate the talented work of Don Drumm into my furniture," Hamed said.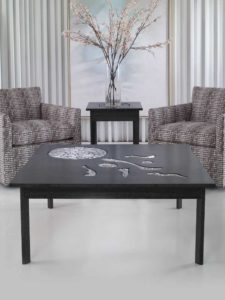 Throughout her career in the furniture making industry, she has compared Drumm's work to other medalists and "could never find any that could comp
Parking is available behind the Summit Artspace building when visiting the gallery. Summit Artspace is handicap accessible and has an elevator.
Summit Artspace is a non-profit community art center organization that provides studio, exhibit and programming spaces in Summit County and the surrounding area for local artists and arts organizations; and is a center for art education open to all residents. Contact Summit Artspace at 330-376-8480. On the Web at www.summitartspace.org. Find us on Facebook, on Twitter @AkronAreaArts, Instagram and Snapchat.
Parking behind the building
Handicap accessible
Summit Artspace Location
140 East Market Street
Akron, Ohio 44308
Phone: 330-376-8480
Map
Mapquest Driving Directions – click here
SUMMIT ARTSPACE IS SUPPORTED BY: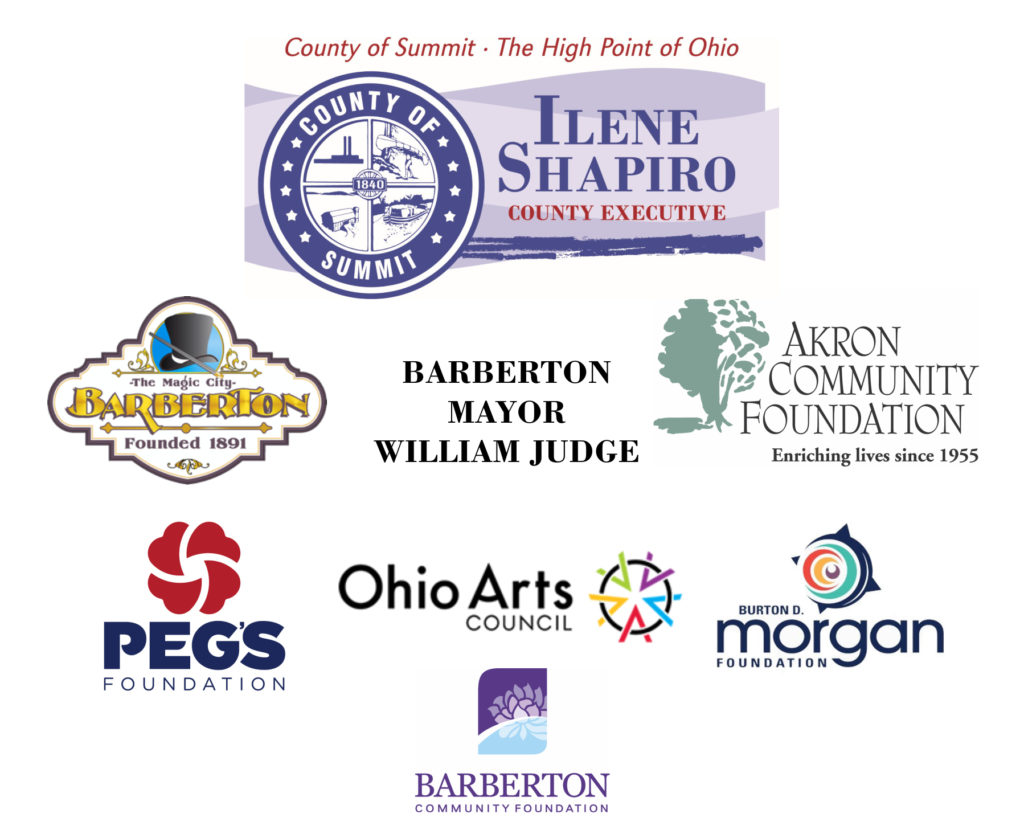 height="423″>height="475″>