B-ART
Annual Barberton Student Art Show
Friday, April 27, 2018
Summit Artspace on Tusc
Just look for the creative sparks coming from Summit Artspace on Tusc during Barberton Fourth Friday, April 27, and you will have found B-Art, The Annual Barberton Student Art Show.
The annual B-ART, Barberton Student Art Show had an estimated 900 works from students in the Barberton City School District. As with tradition, the show runs for one night only at Summit Artspace on Tuscin Barberton. This was the sixth year for the event.
This year's judges were: well-known national artist Jack Diamond, who has studios in New York City and Barberton; Debby Rolland, vice president of community impact for the Barberton Community Foundation; and John Fitzpatrick, vice president of the Summit Artspace Board of Directors and the collaboration service delivery manager at Goodyear Tire & Rubber Company.
The show is organized by Barberton High School art teacher Ron White, who started the annual event in 2012. White, fellow art teacher Dana Suloff, and a team of volunteers put the show up the day before and then tear it down immediately after.
Summit Artspace on Tusc is operated by the Summit Artspace organization which also manages Summit Artspace on East Market in downtown Akron. For information about Summit Artspace, go to
summitartspace.org
or call 330-376-8480. Find Summit Artspace on Facebook, on Twitter @AkronAreaArts, Instagram and Snapchat.
HONORABLE MENTION
High School- Cammi Mauk, Rebekah Ebner, Nelson Velo, Tyla Scott
Middle School – Storm Gajobski, Aliva Klein (2 awards), Hansen Risley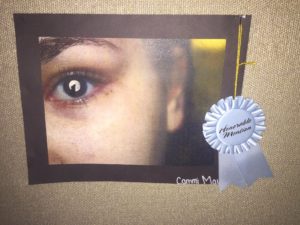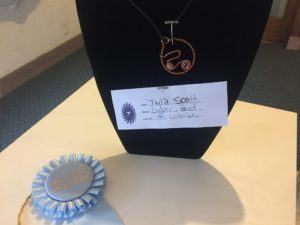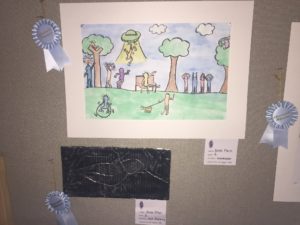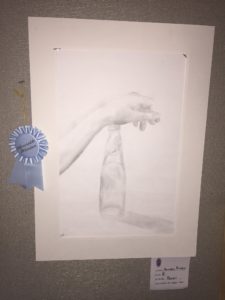 SUMMIT ARTSPACE IS SUPPORTED BY: